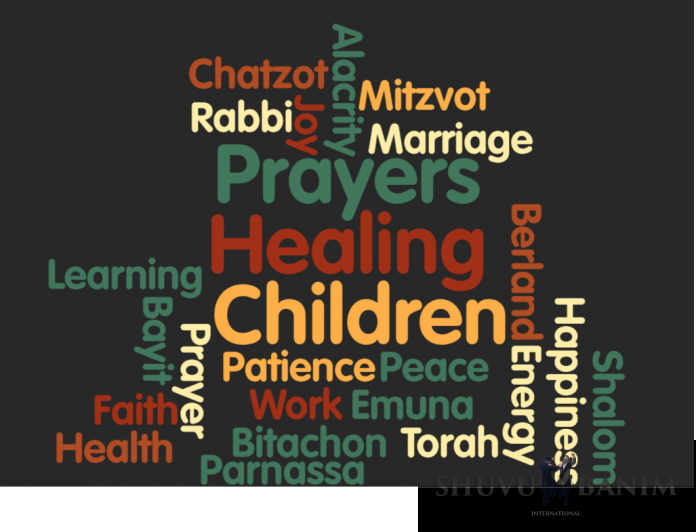 Rabbi Berland's Prayer To Forgive Everyone
#53 
PRAYER TO FORGIVE EVERY
ONE
AND TO PRAY FOR THE WELL-BEING OF YOUR ENEMIES
 Master of the world, who can do anything, grant me the merit to forgive everyone, and never to take any offense, not on any insult and not on anyone that harms me, or who shames me. On the contrary, I should merit strengthening them with all types of strengthening, and merit supporting them with everything they need.  
Please, my father, grant me the merit to bring happiness to all those who oppose me, and to make them happy with all types of happiness. Like it's written, "You placed happiness into my heart from all of their abundant grain and grape harvest".  
And may I rejoice with each and every success that they have and may I be saddened by any type of suffering that comes upon them, G-d forbid, and may I pray for them day and night that no bad should befall them, G-d forbid, that is caused by their persecution of me. 
Rather, on the contrary, Hashem should make them happy with all types of happiness, and encourage them with all types of encouragement. 
Please, Hashem, may I merit to fulfill that which I say every day, please Hashem, "May my soul be like dust to all, and may my soul be silent to those that curse me". And may I feel no insult. And may I fulfill that which is written in [Likutei Moharan] lesson 55, "And in His sanctuary, everyone says, 'kavod' (respect)". 
That a
ll the insults in the world, are really only words of praise and tribute to the one who is being disgraced.
Rather, like Rabbenu says in [Likutei Moharan] lesson 5, "The ear that hears reproof of life, amongst scholars he will rest". That if a person hears that another is being disgraced, this shows him what a low level he is on, because all of the combinations [of letters] which are words of praise are, in his case, turned into words of shame and abuse. And, not only that, but he is dragged after the words, and believes them.
This shows that he will never get out of Gehinnom, not at the time of the coming of Moshiach, and not after the revival of the dead.  
====
Visit the A-Z of prayers by Rabbi Eliezer Berland, HERE.
====