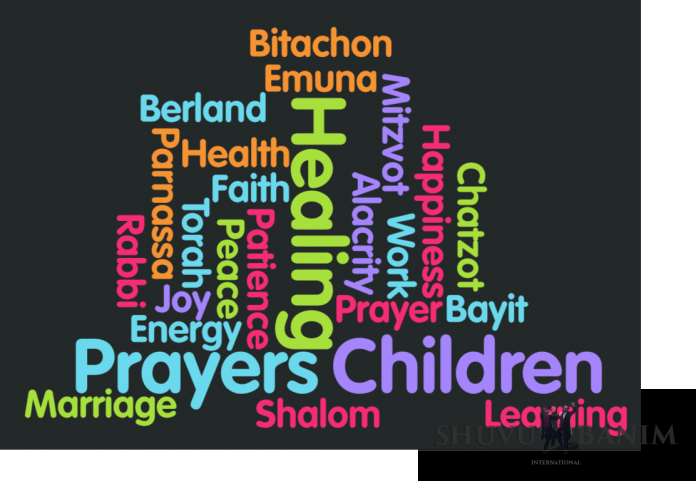 Rabbi Berland's Prayer To Be Said On Your Birthday
#551 
PRAYER TO BE SAID ON ONES BIRTHDAY TO MERIT
 COMPLET
ING
 ALL THE BOOKS OF THE RAMBAM WITHIN THE YEAR
 Master of the world, who can do anything, upon reaching the age of ………….., may I merit to be encompassed in Adam Kadmon of Adam Kadmon. And may I merit to complete within the year the entire 'Yad HaChazaka' with all of its fourteen volumes, 
Sefer Hamitzvot, Sefer Hamadah, Sefer Ahavah, Sefer Zmanim, Sefer Nashim, Sefer Dekedushah, Sefer Haflaah, Sefer Zeraim, Sefer Taharah, Sefer Avodah, Sefer Korbanot, Sefer Kinyan, Sefer Nezikin, Sefer Mishpatim, Sefer Shoftim.
And may I know all of the sifrei shutim, books of questions and answers, by heart. And may I merit new, good petakim/kvitlach decrees every Hoshana Rabbah and every Simchat Torah may I be written for a long and peaceful life until 210 years, just like it should have been with our forefather Yaakov peace be upon him.
And may I merit, every day of my life, to participate in the Hakafot Sheniot [the dancing of the 'second encircling'] until morning, until vatikin. 
And through this may I merit to sweeten all of the judgments in the world on the nation of Israel, and on each and every person. And may I draw down only goodness, blessings and salvations, to all of the nation of Israel.  
And may I never become tired ever, and may I never need sleep.
And may I merit to fulfill the oath of King David peace be upon him, "If I come to the tent of my dwelling, if I go up to the place of my bed, if I give sleep to my eyes and rest to my eyelids, [I will not] until I find the place for Hashem, the dwelling place of the strong-one Yaakov." 
====
Visit the A-Z of prayers by Rabbi Eliezer Berland, HERE.
====