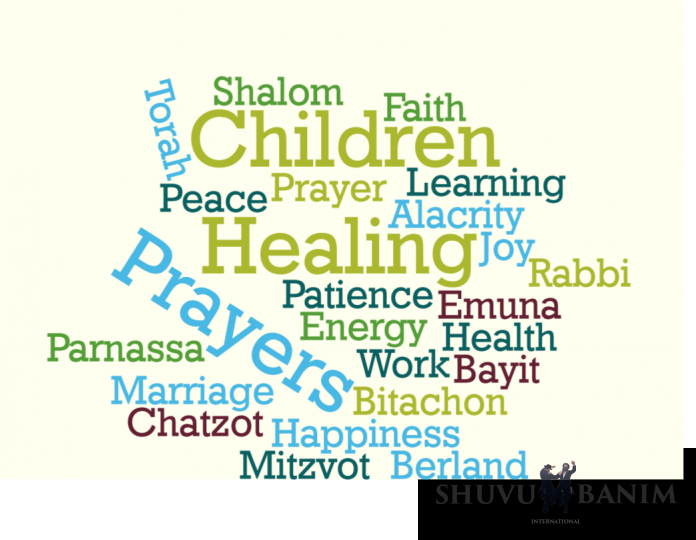 Rabbi Berland's Prayer To Overcome Insomnia
#563
PRAYER FOR OVERCOMING INSOMNIA AND SLEEP DISORDERS
Master of the world, who can do anything. Give me the merit of falling asleep immediately, and to only dream dreams via angels.
And through this, (the kabalistic concepts of) the nose of the Ancient One, the hole of the nostril, and the head which is unknown, will be revealed.
And through this, the final "mem" ם will be punctured, of the verse: " לְםַרְבֵּה For the increase of the realm, and for peace without end and upon his kingdom to order it and to establish it with judgment and with justice from hence forth forever, the zeal of the Hashem of hosts performs this. Hashem sent a word against Yaakov and it will descend upon Israel."
For the nation of Israel mocked Isaiah the Prophet and claimed, "bricks fell, and we will build with new hewn stones, the sycamores are cut down but we will change them for cedars."
And through this that we will sleep a deep, healthy, and comforting sleep, we will be satisfied with a little bit of sleep and immediately our strength will be rejuvenated.
And we should receive a new soul from "Adam Kadmon of Adam Kadmon" which is the aspect of "Yechidah of Yechidah (the highest of the highest level of the soul)."
And we will know that there is no other besides You, "because G-d is Hashem in the heavens above and upon the land below, there is no Other." Just like Moshe opened for them all seven firmaments of Heaven and all seven chambers of the lowest levels of Hell and showed them that there is nothing besides for Hashem.
And then the verse will be fulfilled: "Thrones were placed", that Hashem will overthrow all the thrones of the kingdoms, and only the throne of David will be established forever. And he is the one that will bring the redemption, and build for us the Holy Temple of fire, in the blink of an eye. Amen, forever, Selah, and for eternity.
====
Visit the A-Z of prayers by Rabbi Eliezer Berland, HERE.
====