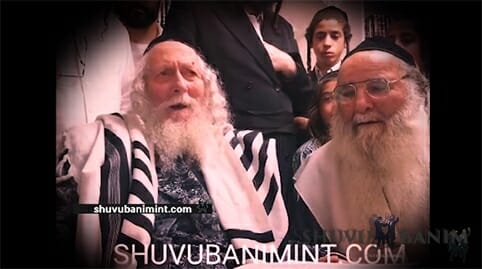 Rabbi Berland's Statement on Election Night: "It doesn't matter now who wins!"
At 10pm on Tuesday, September 17th 2019, while the last ballots were still being counted and well before the actual results of the State of Israel's elections were announced, Rabbi Eliezer Berland, shlita, said the following:
"Now, there are no gezeirot (harsh decrees.) There is no decree at all! It doesn't matter what is going to happen with the elections.

"We are in the canister of [pure] oil. Shuvu Banim will always win! They won't take the Kotel, they won't take anything! Even if they want to."
The Tzaddik truly sees from one end of the world to the other!
Who could have imagined on Election Night that the elections would result in such ongoing disarray for the State of Israel, with no clear option in sight for any party to form a coalition?
Below, you can see Rabbi Berland saying these words in the original Hebrew:
====