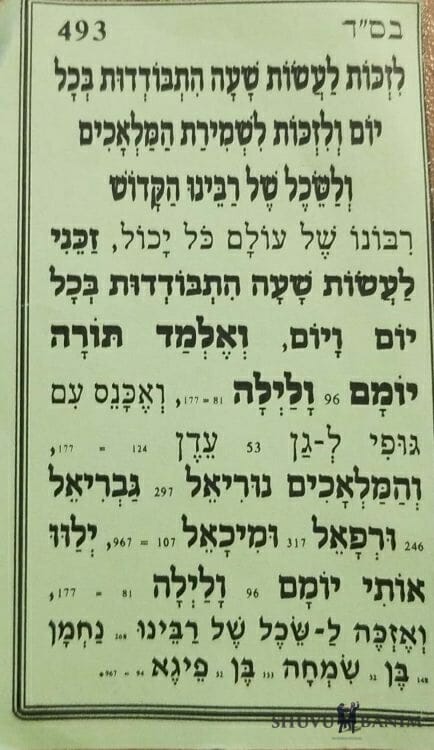 Rabbi Berland's Prayer for Hisbodedus, Torah and Wisdom
#493
HISBODEDUS, TORAH, AND WISDOM
Master of the universe, who can do anything. May I merit to do an hour of hisbodedus every single day. And to study Torah day and night. And to enter Gan Eden with my body.
And that the angels Nuriel, Gavriel, Michael and Refael should escort me day and night.
And may I merit to have the wisdom of my teacher, (Rebbe) Nachman ben Simcha ben Feiga.
====
Visit the A-Z of prayers by Rabbi Eliezer Berland, HERE.
====