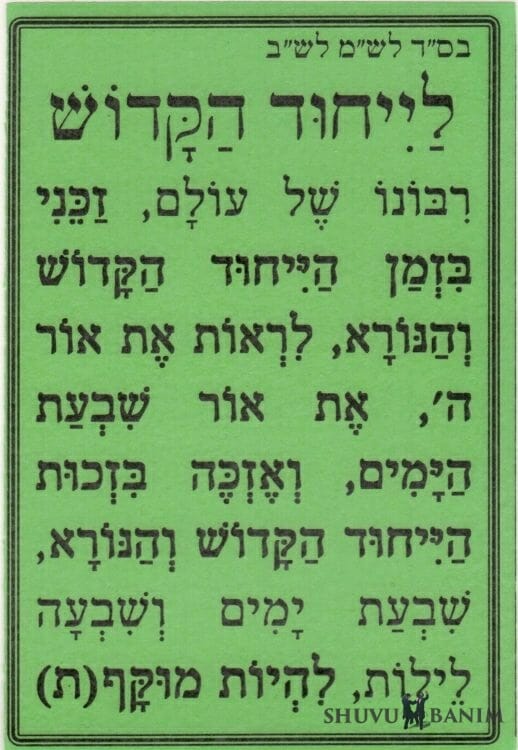 Rabbi Berland's Prayer For Holy Unification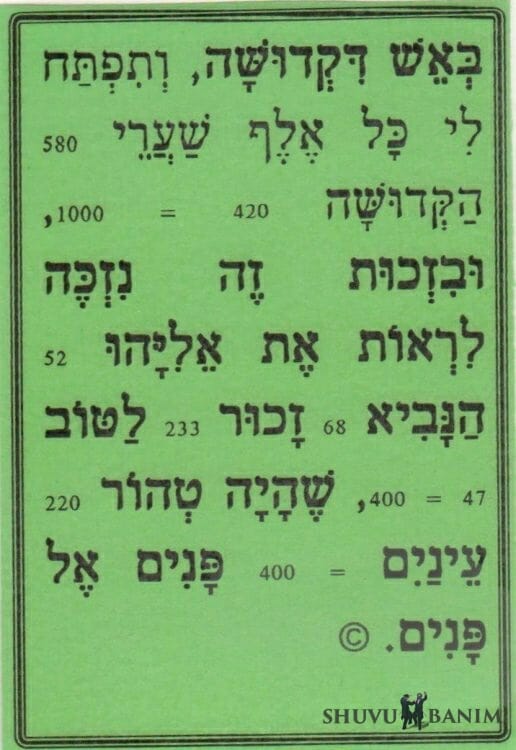 FOR HOLY UNIFICATION 
Master of the World, please grant me the merit at the time of the holy and awesome unification to see the light of Hashem, the light of the seven days.
And grant me in the merit of the holy and awesome unification, seven days and seven nights, to be surrounded by the holy fire, and open for me all one thousand gates (580) of holiness (420) = 1,000.
And in the merit of this may I merit to see Eliyahu (52) the prophet (68), may he be remembered (233) for good (47) = 400, who was pure (220) in his eyes (400), face-to -face.
====
Visit the A-Z of prayers by Rabbi Eliezer Berland, HERE.
====