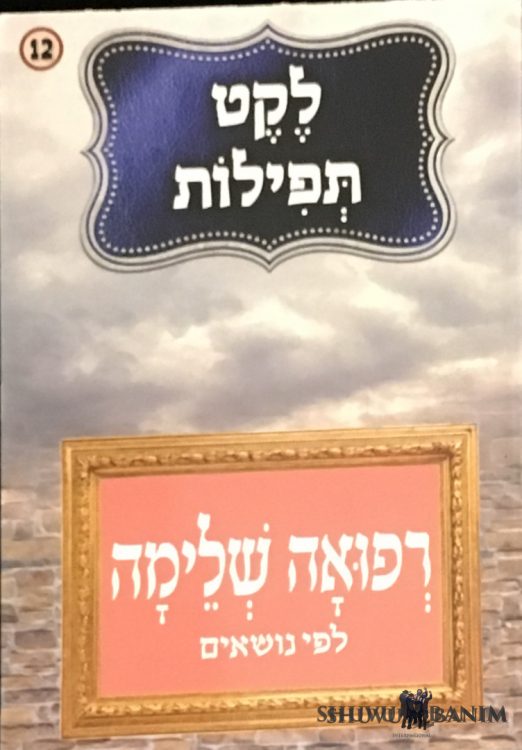 Rabbi Berland's Prayer For The Stomach To Be Healed
The following is translated from Rabbi Eliezer Berland's compendium of prayers in the Refuah Shleimah booklet. To get the prayer in the original Hebrew, you can buy the booklet HERE.
====
Master of the world, who can do anything and from whom nothing is withheld, may I merit a complete (375) recovery (292) and in the blink (305) of an eye (130) for (100) my stomach (112) = 1316.
And all my days I will be in Shuvu (316) Banim, and in the merit of this may I merit with every thought, speech and action to unify the Holy (415) Name (341) Blessed (232) be He (12) = 1316.
And all the days of my life I will live, me and my descendants and my descendants' descendants forever in (428) Jerusalem (598) Your city (300) = 1316.
And then (8) with song (257) they will laud (691) Your name (360) = 1316 and through this, "truth (447) will sprout (538) from the land (331)" = 1316 and all my days I will be at the height (1097) of spirit (219) = 1316.
And through this may I merit to be on the level (580) of the holy (460) and pure (276) = 1316.
====