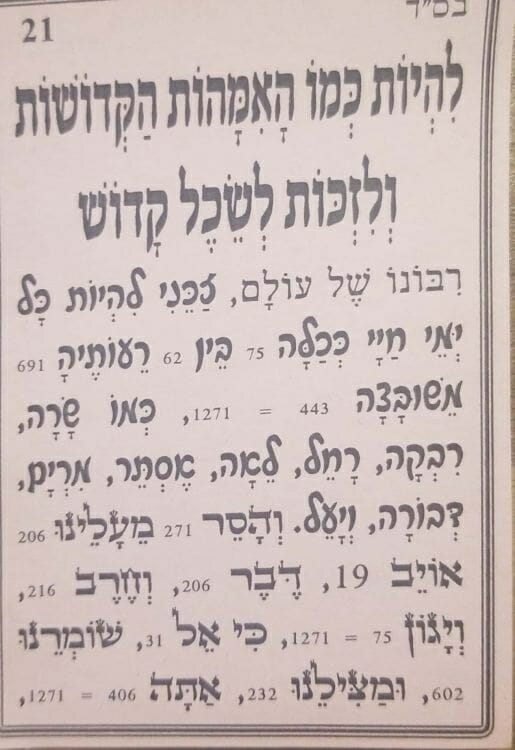 Rabbi Berland's Prayer to be like the Holy Matriarchs
AND TO MERIT A HOLY MIND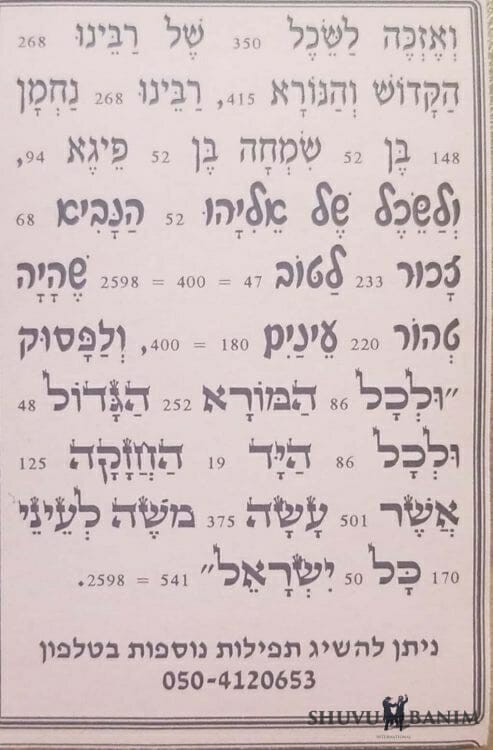 Master of the world, please give me the merit that all the days of my life I should be as a "Bride beautified amongst her friends", like Sarah, Rivka, Leah, Esther, Miriam, Devorah and Yael.
And remove enemies, plague, sword and sadness from us, because you are our G-d of protection and salvation.
And may I merit to have the mind of our Holy and Awesome Teacher Rabenu Nachman ben Simcha ben Faiga, and the mind of Eliyahu the Prophet Zachor Latov who had pure eyes.
And to merit the verse:
"And to all the big awe and to all the strong hand that Moshe did before the eyes of Israel".