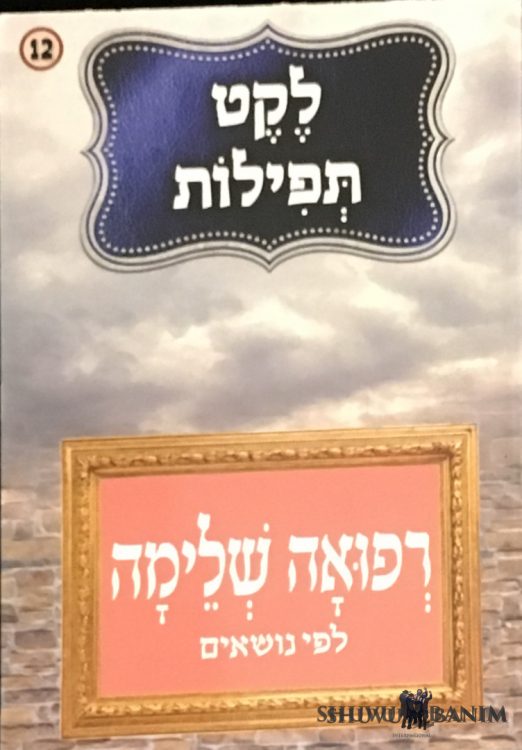 Rabbi Berland's Prayer To Have Healthy Eyes
The following is translated from Rabbi Eliezer Berland's compendium of prayers in the Refuah Shleimah booklet. To get the prayer in the original Hebrew, you can buy the booklet HERE.
Master of the world, who can do anything, from whom nothing is withheld, "who created (203) joy (656) and happiness (359) groom (458) and bride (61)" = 1732.
Heal the eyes of …………. and may they be always at the height of happiness, like it's written, "Naftali is a hind (46) sent off (459) who delivers (511) beautiful (380) sayings (251)" = 1737.
And in the merit of this ………….. will be healthy in their eyes in the blink (305) of an eye (130) = 435 in the merit of the Tzadik (209) the foundation (80) of the world (146) = 435 Rabbenu Nachman the son of Simcha the son of Faige.
====