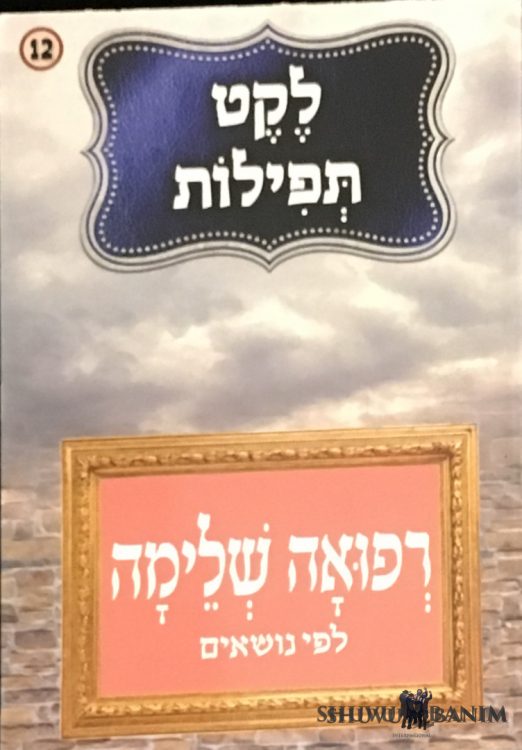 Rabbi Berland's Prayer To Heal Erysipelas #2
The following is translated from Rabbi Eliezer Berland's compendium of prayers in the Refuah Shleimah booklet. To get the prayer in the original Hebrew, you can buy the booklet HERE.
Master of the world, who can do anything, from whom nothing is withheld, please heal in the blink of an eye the erysipelas in my leg, through the secret of shoshan (rosette) = 656.
Through all my actions, my speech, and my thoughts, prayers and learning Torah will be in the secret of, "the fire (306) which is a pleasant (76) aroma (218) to Hashem (56)" + 1 = 657 through this that I will draw down on myself the cloak (605) of Eliyahu (52) = 657 the prophet.
And through this may I merit to be encompassed in the Ark of the Covenant, the place of the cherubs, "for Hashem (56) sit (318) the cherubs (283)".
And through all my days I will sit and learn Torah day and night in the tents (46) of Torah (611). And all the days of my life I will learn Torah and pray with a pure (222) soul (435) = 657, "and in Your kindness (100) raise (447) me (110)" = 657 through my believing with complete emunah in the true (441) Tzadikim (216) = 657.
====