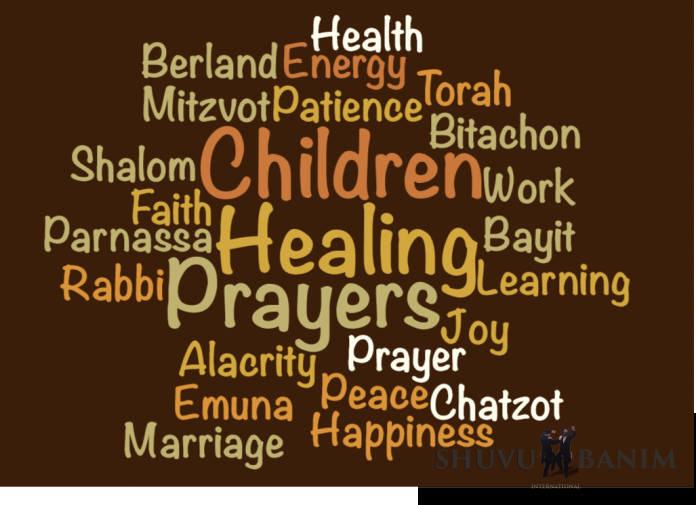 Rabbi Berland's Prayer To Heal The Lungs
Please note: The following prayers have been translated from a compendium of Rabbi Berland's prayers on healing different illnesses and different parts of the body. To get these prayers in the original Hebrew, please go HERE.
Master of the world, Who can do anything, from Whom nothing is hidden.
Please, Merciful and Gracious, grant me a male son who is holy and pure, who will have imbued within him the soul of our holy teacher (Rabbenu), and the soul of Moshe the faithful shepherd, and the soul of Moshiach the son of David, and the soul of Moshiach the son of Yosef, and the souls of Avraham, Yitzchak and Yaakov, and the souls of the holy Ari, the holy Ba'al Shem Tov and the soul of Rabbi Shimon bar Yochai.
Please, Merciful and Gracious, for whom nothing is miraculous, give me a completely new soul, that is like such a soul that there has never been in the world before.
And may I merit a complete healing in my ears and in all 248 of my limbs and 365 of my sinews, and in my lungs, and I will no longer need any remedies. And heal me without remedies at all, and without any doctors at all.
And may I merit from now and forever that my wife becomes pregnant in the blink of any eye, and immediately in this month, she will already become pregnant with a male son, and may I merit in the passing of nine months to make a brit milah (circumcision), and to see Eliyahu the prophet face to face.
====
Visit the A-Z of prayers by Rabbi Eliezer Berland, HERE.
====