Rabbi Berland's Prayer to Merit Agility
#279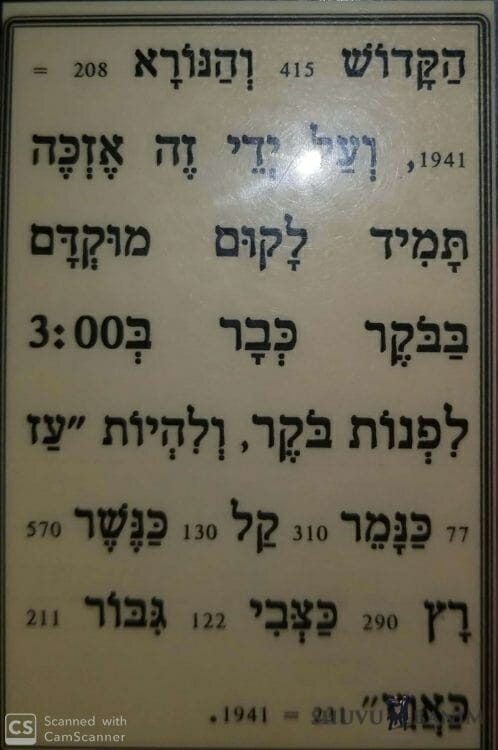 TO MERIT AGILITY AND TO BE FROM THOSE WHO WAKE UP EARLY
Master of the world, who can do anything, merit me during my Torah learning that I should be infused with the essence (200) of the soul (790) of our Holy (415) and Awesome (208) Teacher (268) (Rebbe Nachman of Breslov) = 1941.
And through this,  I should always merit to wake up early in the morning, already by 3:00 in the morning.
And to be: "Bold like a leopard (77), light (130) like and eagle (570), swift (290) like a dear (122) and strong (211) like lion (231) = 1941
====
Visit the A-Z of prayers by Rabbi Eliezer Berland, HERE.