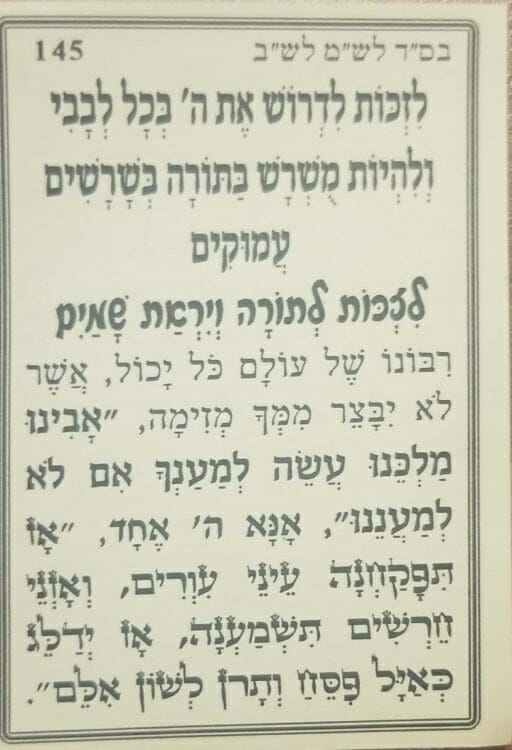 Rabbi Berland's Prayer to merit Torah and Fear of Heaven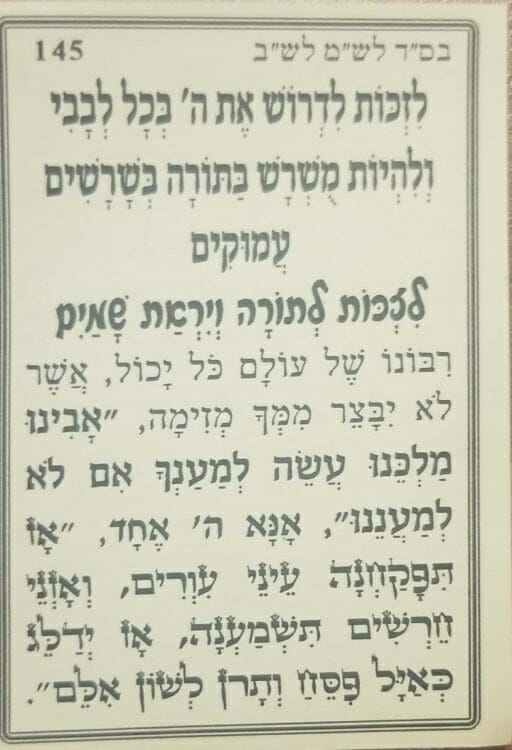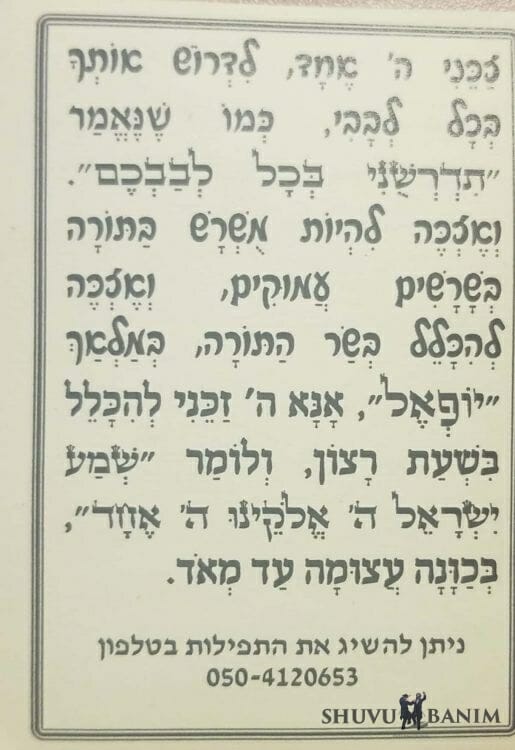 Master of the world, who can do everything, and from whom nothing is concealed,
"Our Father, our King do for your sake if not for ours."
Please G-d, who is One, "Then the eyes of the blind will open, and the ears of the deaf will hear; then the lame will leap like a ram, and the tongue of the mute will sing."
Give me the merit, G-d who is One, to seek You out with all my heart.
As it says, "Seek Him out with all your heart".
And give me the merit to be deeply rooted in the Torah, and may I merit to become one with the Minister of the Torah; the angel Yophiel.
Please G-d, merit me to be included in the et ratzon, and to say:
"Shema Yisrael Ado-noy Elohaynu Ado-noy Echad",
Hear O Israel, Hashem is our G-d, Hashem is One, with tremendously great kavana.