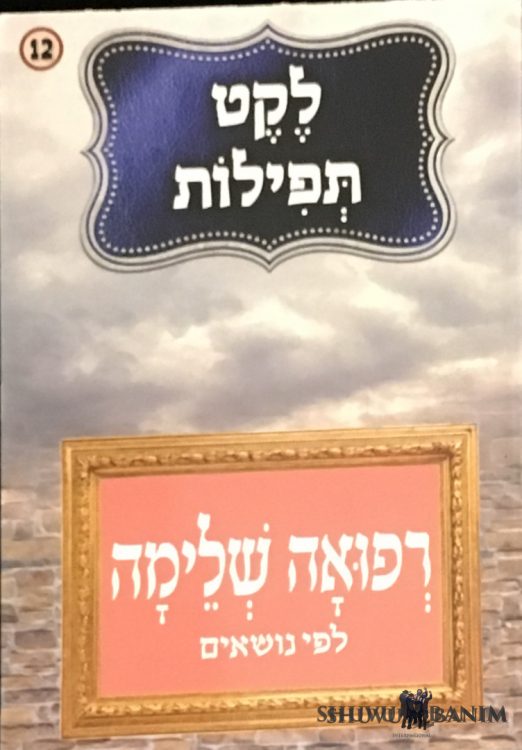 Rabbi Berland's Prayer To Speedily Heal The Eyes
The following is translated from Rabbi Eliezer Berland's compendium of prayers in the Refuah Shleimah booklet. To get the prayer in the original Hebrew, you can buy the booklet HERE.
====
Master of the world, who can do anything, from whom nothing is withheld, "look down (500) from your holy (424) abode (206) from (90) the heavens (395) and bless your nation Israel" = 1615.
And heal my eyes in the blink (305) of an eye (130) = 435 in the merit of the Tzadik (209) the foundation (80) of the world (146) = 435, Rabbenu Nachman the son of Simcha the son of Faige.
And create for me completely new eyes, that will not see anything except for words of Torah, and may the verse be fulfilled in me, merciful Father (3), "do not (31) fear (611) My servant (86) Yaakov (182)" do not (31) fear (611).
And the angels, Michael (101) Gavriel (246) Nuriel (297) Refael (311) = 955 will accompany me day and night and my wife, sons, daughters, grandsons and granddaughters.
And may me and my wife, my sons, my daughters, my inlaws, my grandsons, and my granddaughters merit to be like Mordechai (297) and Esther (661) = 955, like Mattityahu (881) and his sons (74) = 955, who saved the house of Israel.
And …… will walk normally on their legs, without any pains.
====