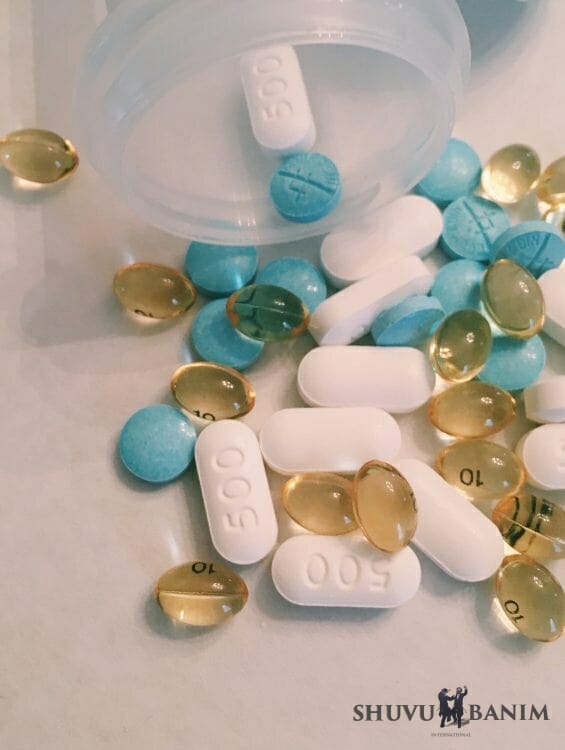 Rabbi Berland's Prayer To Stop Having To Take Pills
The following is translated from Rabbi Eliezer Berland's compendium of prayers in the Refuah Shleimah booklet. To get the prayer in the original Hebrew, you can buy the booklet HERE.
Master of the world who can do anything, free me from the pills.
And may I merit to a ['Sfat Emet'] true (446) tongue (78) = 1226, because You know that my husband, who is (312) a hidden (710) Tzadik = 1226, the head of all the children of Israel, who learns Torah day and night without pause and fulfils, "dwelling (786) in the house (414) of Hashem (26) all the days of his life" = 1226.
May I merit in his merit and in the merit of him fulfilling day and night, "how (45) fine (23) are your tents (66) O' Yaakov (182)", "do not (31) fear (611) My servant (86) Yaakov (182)" = 1226.
And "do not fear My servant Yaakov" do not fear, and may I be healthy and complete in the blink (305) of an eye (130) = 435, in the merit of the Tzadik (209) the foundation (80) of the world (146) = 435 Rabbenu Nachman son of Simcha son of Faige.
====
Visit the A-Z of prayers by Rabbi Eliezer Berland, HERE.
====