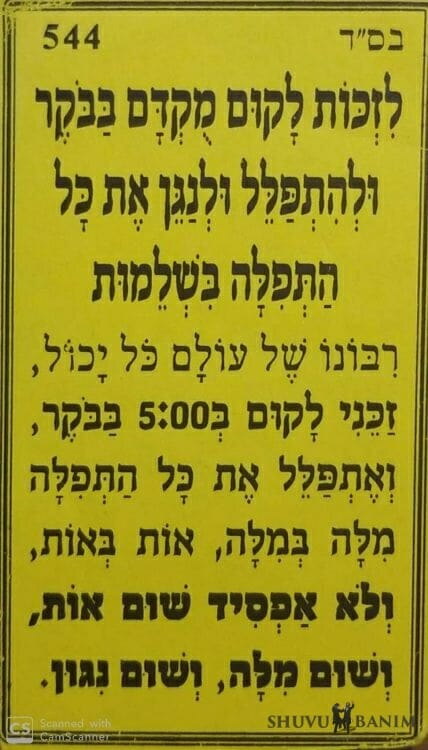 Rabbi Eliezer Berland's Prayer to Wake Up Early In The Morning
#544
TO MERIT TO WAKE UP EARLY IN THE MORNING AND TO PRAY AND SING THE PRAYER COMPLETELY
Master of the world, who can do anything, grant me the merit to wake up at 5:00 in the morning.
And I should pray the entire prayer word for word, letter for letter and I shouldn't miss any letter, word or melody.
====
Visit the A-Z of prayers by Rabbi Eliezer Berland, HERE.