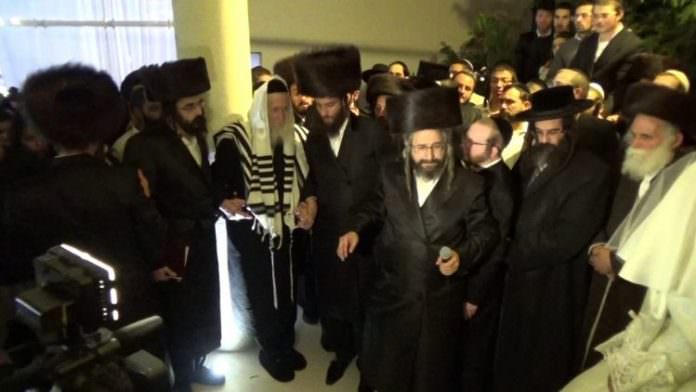 RAV BERLAND OFFICIATES AT THE WEDDING OF RAV MOTTA FRANK'S SON
Rav Eliezer Berland, shlita, was the guest of honor at the recent wedding of Rav Yosef Frank, son of the famous Breslov mashpia (influential figure) Rav Motta Frank, shlita.
This happy occasion was jointly celebrated by the Frank family and the Gewurtz family. As well as Rav Berland, other notable rabbis in attendance included Rav Nissan David Kivak, the Gaon Rav Moshe Bransdorfer, head of d'heichal orah in Jerusalem, Rav Succot, and also the well-known musicians Beri Weber and Meilich Kahan.
Rav Berland, shlita, recited the blessings for the couple under their chuppa (wedding canopy), as crowds of people waited outside the hall trying to get a glimpse of the proceedings.
We're pleased to share the following clip of the wedding with you (22 mins):