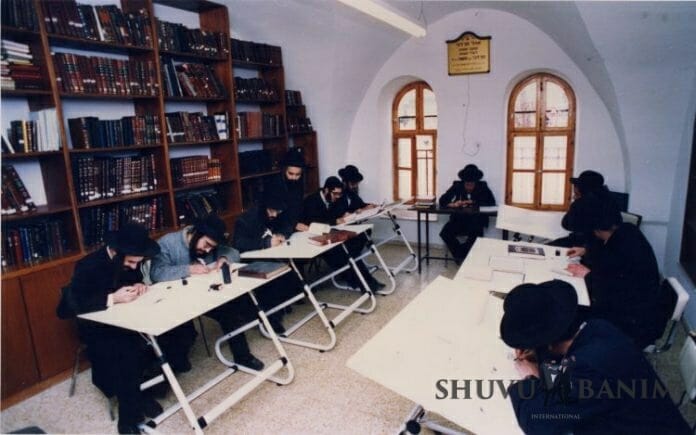 Shuvu Banim International and RavBerland.com would like to invite the online community to join our Yeshiva in Jerusalem from wherever you are in the world!
Learn Breslov Torah, Halacha, Chasidut, Kabalah and anything else you may be interested in. Classes on various levels will be available from beginners to advanced.
We are pleased to announce the first class in Likutei Halachot on a BEGINNERS LEVEL with no prior knowledge of Jewish texts or Hebrew language required. Advanced spiritual concepts will be discussed. 
Likutei Halachot is the multi-volume vast masterpiece written by Rebbe Natan of Breslov, the main student of Rebbe Nachman. The text compasses all fields of Torah knowledge. The work is based on the Shulchan Aruch (code of Jewish Law) united with the spiritual chassidic concepts of Rebbe Nachman of Breslov. Many topics will be covered. Join us for the journey!
Class will take place every Sunday at 10am EST (5pm Israel time).
Lectured by: Rabbi Yissachar Berg
Participants will be given a chance to ask questions live.
Register for the first class by clicking HERE! There is no commitment involved, come and go as you please.
Please note: Participants are not required to show their face or make their voice heard, they can send in their questions live through the built-in live chat box and remain completely anonymous. Those who want can speak up and be heard and seen.
Webinar will be given through Zoom Meetings, it is recommended to download the required software for your device (PC, Mac, Android, IOS) in advance so as not to miss the beginning of the class.
Just click HERE and follow the instructions.
If you have any questions you can contact Rabbi Berg directly via email by clicking here or via whatsapp by clicking here. Please allow at least 24 hrs to receive an answer.
To view other classes of Rabbi Berg click here.
You may request a private meeting or class with Rabbi Berg by clicking here.
Again, here's the link to sign up for the first class which will take place this Sundays Jan 26 https://zoom.us/webinar/register/WN_WmBEpgLKRaSNElB2Jk7RKA