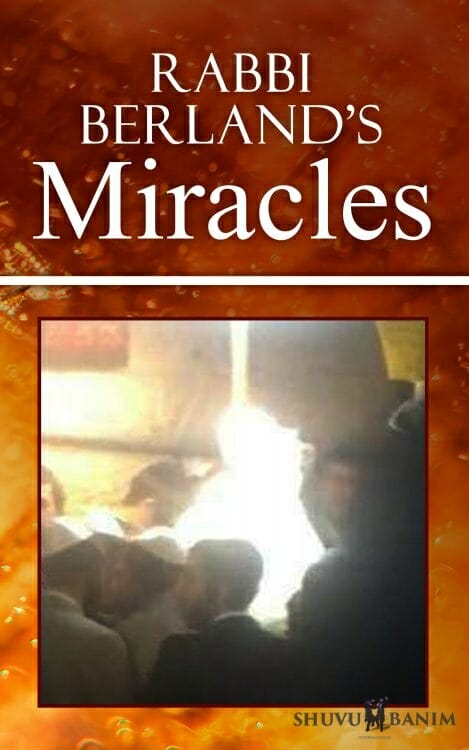 The Best Explanation of 'Pidyon Nefesh'
Following on from more media instigation against the practice of doing a pidyon nefesh, or redemption of the soul, we'd like to draw your attention to the best explanation of what a pidyon nefesh actually is, and how it works, that you'll find anywhere on the web.
The article was put together by the Shuvubonim.org website, which is run by another long-term follower of Rabbi Eliezer Berland, shlita, and draws together many of the different sources discussing what a pidyon nefesh is, and how it works, from across the range of Breslov works.
The article begins:
Having received a number of enquiries to the web site concerning the subject of pidyon nefesh (what is it, how it is done, and what it accomplishes), we decided to provide a detailed explanation on the topic, which will be based mainly on the books Likutei Moharan by Rabbi Nachman of Breslov, and Likutei Halachos by Rabbi Nachman's main student, Reb Nosson.
The word pidyon is usually translated as "redemption," referring to an exchange, whereby one exchanges money for something else.
There are a number of different types of pidyon mentioned in the Torah including pidyon shvu'im (redemption of captives), pidyon haben (redemption of the firstborn male), and pidyon peter chamor (redemption of the firstborn donkey).
Our topic, pidyon nefesh (redemption of the soul), refers to the redeeming of a person from the suffering he is going through. Through the giving of a pidyon to an appropriate person, it is possible to exchange one's suffering on to the redemption money.
The lesson has been divided into three parts: first, the suffering itself. Secondly, the money, the pidyon. And thirdly, the Tzaddik. Who exactly is this 'appropriate person' who is able to cancel a harsh decree with the aid of money?
====
You can continue reading the rest of this highly-informative article HERE.
TO PERFORM A PIDYON NEFESH WITH RABBI BERLAND CLICK HERE
====
In the meantime, if you'd like to read more true-life stories of how Rabbi Eliezer Berland's pidyon nefesh and blessings have continued to literally people bring back from the dead, pick up a copy of Rabbi Berland's Miracles, which is also now available on Amazon as a Kindle, as well as a Paperback.
Click HERE to buy the book.
====
Another miracle: Rav Berland's pidyon saves Asher Elimelech's life