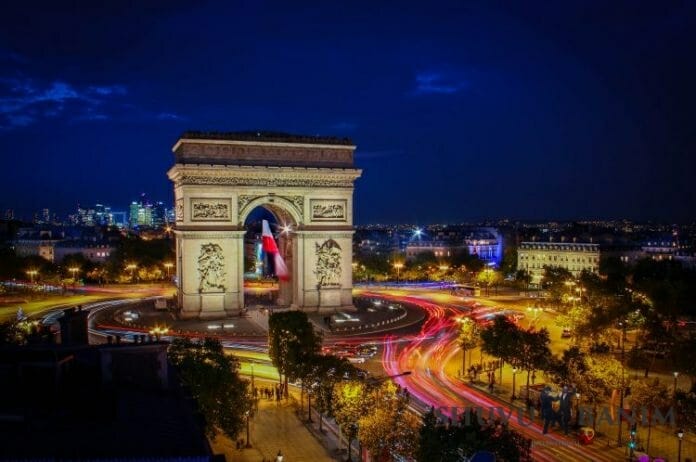 New Orleans was linked to Gush Katif
Excerpt of a shiur given by Rabbi Eliezer Berland, shlita, on the 2nd of Cheshvan, 5780
Just now, I heard a chiddush (a novel Torah idea). My daughter, all the time she's enlivening me with more chiddushim. Every day, she needs to be told more chiddushim, chiddushim, chiddushim, chiddushim – all the time! So, she asked, what's the big deal, if we said 'tal umeitar' (the prayer for rain and dew) on Simchat Torah?
What's going to happen?
No, we have to wait until everyone has gone to the Temple, and then returned to their homes, and they're sitting on their sofas and their recliners, and they're drinking vodka, arak and whiskey.
Only after they've finished drinking their whiskey, and their arak and their vodka, can we say tal umeitar. But if we say tal umeitar on Simchat Torah (when no-one is sitting outside in their Sukkah, and the festival of Succot is over) – what's the big deal?
We have to wait until next Monday (7th of Cheshvan) – but I can't wait that long, I want to say tal umeitar, for a blessing!
So, one answer is that Shuvu Banim put the siddurs together. Another answer is that on Simchat Torah, we are so pure because there are no sins – everything was forgiven – that if we would say tal umeitar, the rain would fall immediately. And it would be a flood.
We would see that if we said it on Simchat Torah, there would immediately be rain. We just said He draws the wind and brings down rain – and a flood already fell! If we would say tal umeitar l'bracha, everything would be drenched.
There would be flooding in Jerusalem, it would flood higher and higher, the flood would reach the rooftops.
====
In the time of King David, there was flooding, like in Los Angeles.
New Orleans is situated 50 metres lower than the Mississipi River. The Mississipi passes 50 metres above New Orleans, it flows there on a mountain, and [New Orleans] is in a valley.
And the water level started to rise and rise and rise, everything was geah (haughtiness / pride). This was immediately at the end of the Summer, immediately after the expulsion from Gush Katif.
In the disengagement from Gush Katif, they threw people out of their houses.
They threw 100,000 people out of their homes, they threw them out with tractors – they threw them out from the third floor. They wanted them to get out, so they threw them out from the third storey, so they should be crushed.
So, immediately after that, Hashem flooded the whole of New Orleans for them. This New Orleans was named after Louis, [the French King]* Louis the 16th.
Louis XVI liked the Jews.
You should know, he cancelled all the decrees that were 'anti' the Jews. There was a decree that the Jews had to pass through the 'Animal Gate'. Once, it wasn't like today, not even like the Old City, where there are only a few walls, 'Jaffa Gate', 'Dung Gate'. Then, there was an 'Animal Gate' and a 'People Gate' – these were gates that only animals could go through, or only human beings.
And the Jews used to have to go via the 'Animal Gate', and it was also like this in Paris, and also in Berlin. And Louis XVI cancelled this decree. He said, from this day, Jews can pass through like normal people.
They also used to weigh them, like animals, according to the weight, for every 10 kilos they paid a shekel, for every 20 kilos two shekels, 30 kilos was three shekels. And if they didn't have the money – let them beg at the Kotel! They're not interested…
====
From a formal study on the 'body taxes' imposed on Jews, in France:
"Almost all the tolls taxed Jews in a class with animals. The body tax on Jews existed in the regions of Lyon, Languedoc, and the Dauphiné."
====
So he cancelled many decrees, like that the Jews should have to pay more in taxes, and so in this way he nullified all the harsh decrees.
He said that the Jewish faith was the truth, that the Jews were the truth.
====
He helped America to rebel against the English.
This was the American War, which finished in 1811. 1798, 1799, in 1791, in 92, there was a pact made with the English, that they were surrendering, and leaving America. And all of this was arranged by Louis XVI. Otherwise, the English should have been able to overthrow them [the Americans].
But then, Louis XVI was left with no money in the purse, (because of all the money he spent helping the Americans) so then they couldn't buy bread. (This caused the French Revolution, where Louis was eventually killed by the rebels.)
Bread is usually subsidized, bread needs to be subsidized.
In Casablanca, 10 pitas cost 10 dirham, so that every person should at least have a pita – a pita with olives, a pita with onion. Otherwise, (because the bread isn't subsidized), there is a civil war in Lebanon, in Turkey, in Iraq.
People don't have bread.
====
So, in France there was a barbaric civil war and a revolution, because there wasn't any bread.
People don't have the money to buy bread, because it wasn't subsidized, because they gave all the money to America.
So Louis's wife, the Queen, saw that there were demonstrations, and called out to them, "What's all the fuss about bread? If there's no bread, so eat cake instead, or let them eat apples!"
If there's no bread, so let them eat cake, like at Shuvu Banim, where there is no bread to eat on Shabbat morning, so cakes are eaten – and there are also no cakes! But in theory, we eat cake. If she, the Queen, had known that there were no cakes, she would never have said that.
====
FOOTNOTES:
French assistance for the American Revolution was actually spearheaded by the French Regent King, Phillippe II, the Duc D'Orleans, who ruled France until King Louis XVI came of age to assume the throne. New Orleans was named for him.
The next Duc D'Orleans, Louis-Phillippe II was a Freemason, a Jacobin, and also played a pivotal role in encouraging the French Revolution. He voted for the french King Louis XVI to be executed by the revolutionaries, and was himself executed by them in 1793.
His son, Louis Phillippe I became the king of the French between 1830-1848, when he was forced to abdicate the throne when the second French Revolution broke out.