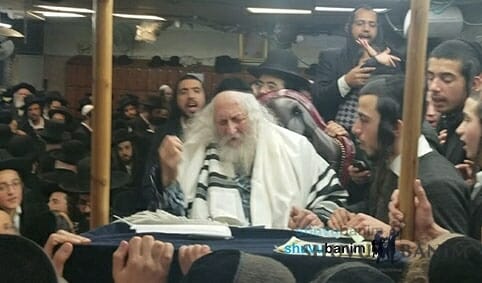 WATCH: Rabbi Berland's Chanuka Niggun, First Night of Chanuka, 5780
Outside, it may still be so dark.
But within the Beit HaRav, the light of Chanuka, and the joy of celebrating the first night of Chanuka with Rabbi Eliezer Berland, shlita, was infectious.
Hundreds of people gathered to sing Rabbi Berland's Chanuka niggun with him – and the simcha was infectious!
We're very happy to share a clip of yesterday's festivities with you, below: