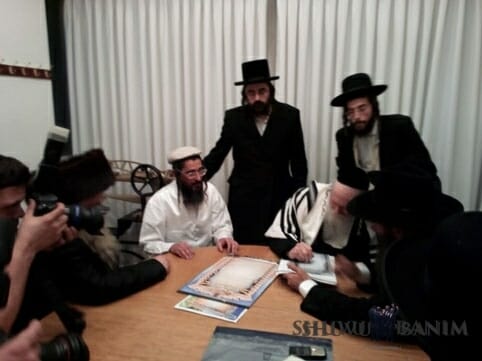 Wedding of Kabbalist Rav Mor Golan, shlita
On Thursday night, February 14, 2019, Rav Eliezer Berland, shlita was the guest of honor at a wedding celebrated by the family of the well-known kabbalist from the North of Israel, Rav Mor Golan, shlita.
A number of other tzaddikim, some known and some hidden, also attended the wedding, as a mark of great respect towards the hidden Tzaddik, Rav Golan. Rav Berland, shlita, was honored with being the mesader kiddushin, while Rav Dov Kook, shlita, from Tiveria and Rav Mordechai Menser from Jerusalem, shlita, were also in attendance, together with many others.
Below, we're happy to share some exclusive footage and photographs from the event: