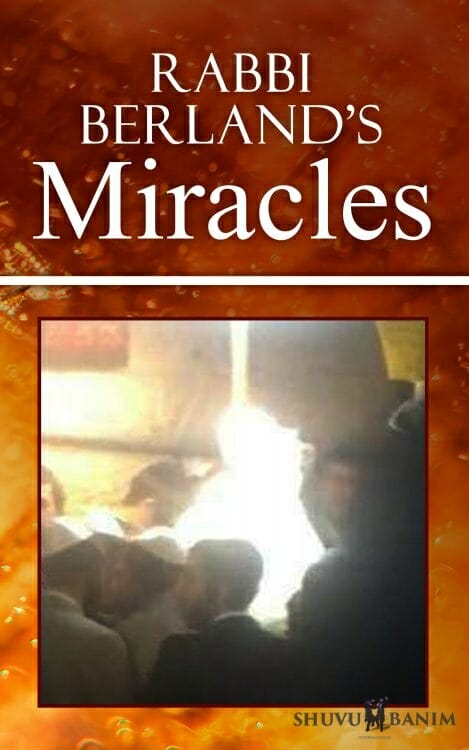 Amazing Video Footage of Rabbi Berland's Aura
Following on from the new release of Rabbi Berland's Miracles, many people wanted to know where the cover photo – a man of light – came from.
Well over a year ago, someone was videoing Rabbi Berland from the women's section of the Beit HaRav on Ido HaNavi street, while the Rav was in the middle of praying with the community.
In the middle of the prayers, Rabbi Berland suddenly 'lit up' – a phenomenon which was captured by the women on her phone, but which no-one around the Rav could see with their own eyes.
You can see the full, original video of the aura being captured below:
We took a still from that video for the cover of the book.
====
This isn't the first time Rabbi Berland was captured on film. Back on L'ag B'omer 2017, the Rav's aura was also captured on video from his room at the Hadassah Hotel, as he gave a shiur to the crowds in Meron over the telephone in the middle of the night.
Suddenly, the room was filled with brilliant light. You can see the original video of that, below:
====
We've spliced the most interesting parts of these videos together into one, short (2.15 mins) video, with explanations in English of what's going on. You can see that below:
Ashreynu, that we have a Tzaddik like this in our generation!
====
Click HERE to get Rabbi Berland's Miracles.
Click HERE to get Rabbi Eliezer Berland's Prayers.
Click HERE to get Rabbi Eliezer Berland's Advice.