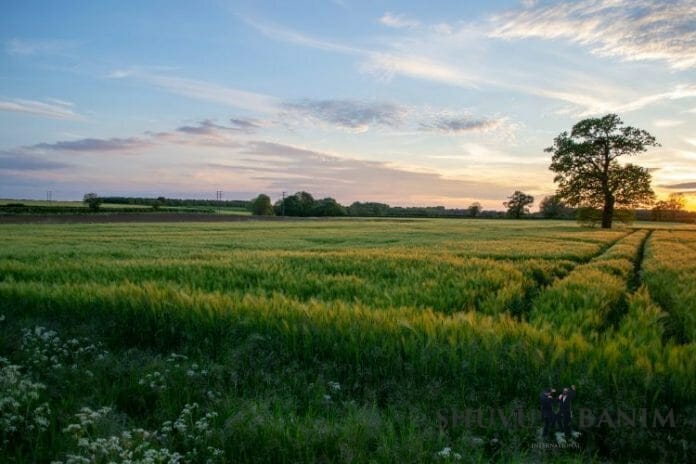 We are pleased to present a recording of the class of the webinar series on Rebbe Nachman's Wisdom (Sichot Haran)
These classes take place every Tuesday at 4pm Israel time, register to live classes by clicking HERE and also receive updates about new recordings.
Topic: Rebbe Nachman — Sichot Haran 144 — Self-nullification alone in the midnight fields – Rebbe Nachman's Wisdom
Audio Recording:
Sichot HaRan 144 - Yissachar Berg - Self-Nullification~1

- Yissachar Berg
Rebbe Nachman's Wisdom, Chapter 144
After the Rebbe returned from Lemberg, he was still very sick with tuberculosis.  He would often ride to the outskirts of the city and take walks in the field.  This was for his health and for other awesome reasons that only he knew.
During these strolls we heard many wonderful lessons and tales from the Rebbe.  It was on one such occasion that we heard the lesson on the verse (Gen. 24:63), "And Isaac went to meditate in the field," apparently in the second part of Lekutey Moharan #11.
We had taken the coach out of the city, and stopped in a field to walk.  We had descended from the coach and were standing around the Rebbe, who was still sitting there.  It was time for the afternoon Mincha prayer, and we were about to begin the service in the field.  The Rebbe then revealed the above lesson, saying that when one prays in the field, every blade of grass enters into his prayers.
Several other lessons were revealed during these excursions.  There was lesson #12, "Where is the Place of His Glory," on the verse (Gen. 22:7), "Where is the lamb for the offering?"  There was also lesson #15, beginning "Those who boast about fame," on the Talmudical quotation, "Why do camels have small tails?"  Also told then was lesson #16, beginning "They asked why when a man asks G-d for livelihood…" Several other lessons were also revealed during these walks.
All of these lessons are related to the Talmudic account of the questions Rabbi Judah asked Rabbi Zaira when he was in a humorous mood.  All that we heard during these excursions is bound together in the remarkable Talmudic saying, "Rabbi Judah asked Rabbi Zaira when he was in a humorous mood, 'Why does a rooster cover his upper eyelid with his lower?'"
This contains all the above lessons.
---
If you have any questions you can contact Rabbi Berg directly via email by clicking here or via whatsapp by clicking here. Please allow at least 24 hrs to receive an answer.
To view other classes of Rabbi Berg click here.
To join Rabbi Berg's Whatsapp Group and receive Torah insights daily click here.
You may request a private meeting or class with Rabbi Berg by clicking here.
Again, here's the link to sign up for the first class which will take place each Tuesday – CLICK HERE (IT'S FREE)