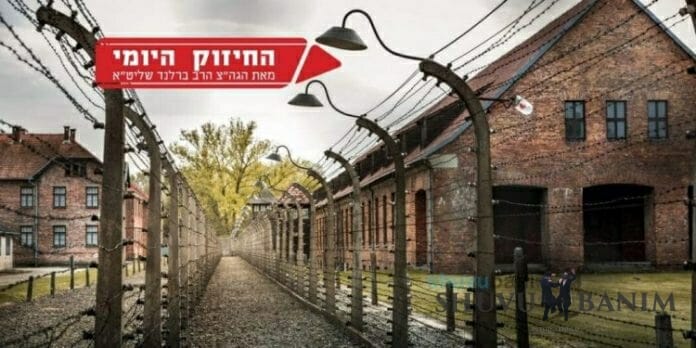 The Daily Chizzuk from our Rebbe Rav Eliezer Berland shlit"a – "Rabbeinu atones for all incarnations"
Monday, 8 Iyar 5782, taken from the shiur to residents of Rishon LeTsion on 1 Iyar.
These are his holy words:
"Therefore, specifically Dan is the choicest tribe.  He would return all the lost objects.
Because the entire matter of the Tzaddik is to return all lost objects.  The Rebbe says, "I can [return] all the lost objects; I can heal all the sick in the world."    
The entire reason that there was a Holocaust is because they didn't know who was the Tzaddik.  If ten people would have said three Tikkun HaKlali's, there would have been no Holocaust at all!
Rabbeinu atones for all the iniquities in the world, from all incarnations from [the time of] Adam HaRishon."
"He brought his offering – one silver bowl – its weight 130" (Bamidbar 7:19) [is said] about the sin of Adam HaRishon.
Here in Parashat Naso, they bring a silver bowl.  "Ka'arah – bowl" is 770, "Kesef – silver" is 160 = 930, and another 130 years of "130 in weight" when Adam HaRishon was separated [from his wife] – to atone for all 130 years that sparks came out of Adam HaRishon in vain – from these sparks all demons and [evil] spirits were created.
Every spark that came out of Adam HaRishon is 400 million demons; [these] created demons and spirits without end.  From here are all the afflictions in the world.
So we need to concentrate when saying "One silver bowl – its weight 130" – [on] Adam HaRishon, all his 130 years – to atone for the 130 years, "its weight 130."