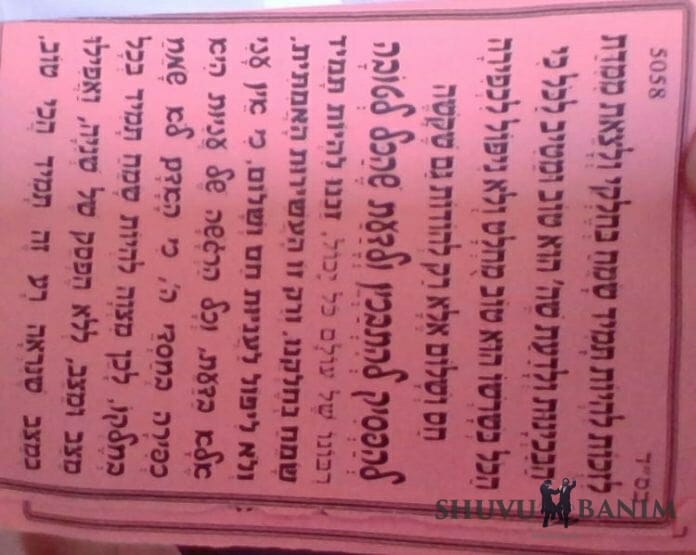 Rabbi Eliezer Berland's Prayer To Be Happy With What We Have
#5058
 TO BE HAPPY WITH WHAT WE HAVE AND MERIT TRUE WEALTH, TO STOP COMPLAINING, TO KNOW THAT EVERYTHING IS FOR THE BEST, AND TO ALWAYS THANK HASHEM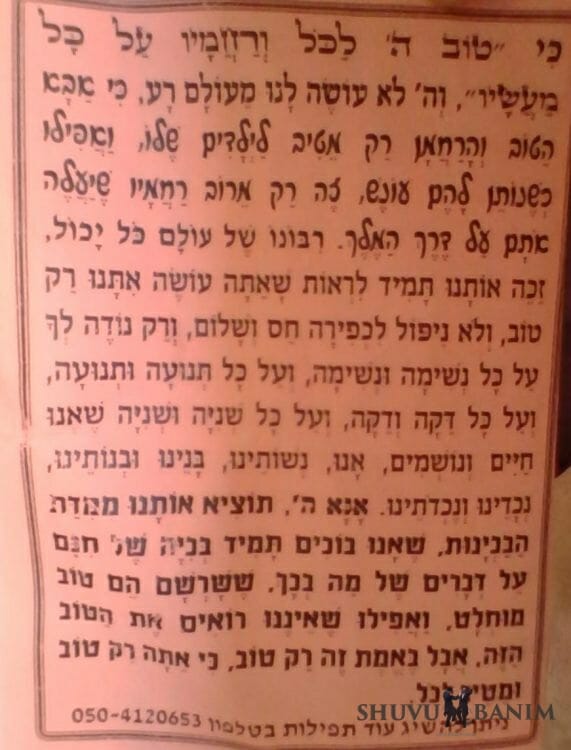 Master of the world, who can do anything, grant us the merit to always be happy with our lot, because only that really means to be truly wealthy.
And to not to fall into poverty, G-d forbid, because poverty is only in the mind, and any feeling of poverty is a denial of the kindness of Hashem, because then a person is not happy with his lot.
Therefore, it's a mitzvah to always be happy in every single situation without stopping for a moment.
For even in a situation that appears bad it is always the best possible, because, "Hashem is good for all, and his mercy is over all of his creation," and Hashem never does anything bad for us ever, because the good and merciful father only does good for his children, and even when he gives them a punishment, its only out of his great mercy to raise them on to the path of the king.
Master of the world, who can do anything, grant us the merit to always see that You are only doing good for us and we should never fall into denial, G-d forbid.
We should only thank you for every single breath and for every single movement at every single minute and at every single second that we are alive and breathing, us, our wives, our sons, our daughters, grandsons and granddaughters.
Please G-d, take us out of the trait of complaining, that we always cry a worthless cry over nothing, over things that are no big deal, that their root is absolute good.
And even when we don't see this good, truthfully it is only good, because You are only good and give good to all.
====
Visit the A-Z of prayers by Rabbi Eliezer Berland, HERE.
====