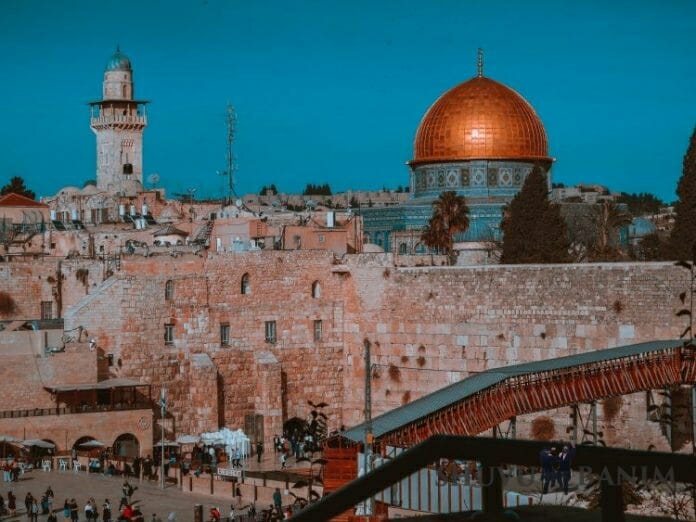 BREAKING: Shuvu Banim Student urgently needs your prayers after stabbing this morning
This morning, May 31st, 2019, two people were stabbed by a terrorist by Sha'ar Shechem (the Damascus Gate) in the Old City of Jerusalem. One of them was a 50+ man who was stabbed repeatedly and left in a critical condition, the second victim was a 16 year old boy who was stabbed in the back and is in moderate condition.
We've just learned that the man in critical condition learns at the Shuvu Banim Yeshiva in the Old City, is called:
Gavriel ben Inis
He urgently needs our prayers for a refuah.
UPDATE:
Nili Lavi, the wife of Breslev Chassid, Gabriel Lavie, who was critically wounded Friday morning in the stabbing attack in the Old City, relates the moments of horror she learned of her husband's serious injury and the way she made it to the hospital where her husband is in critical condition:
"I first thank all the people of Israel for all the prayers and worries, even on the train on the way here, the train's attendant did not leave me and cried with me, and they brought me tissues and water.  Only Am Yisrael can do such things, "says the wounded man's wife.
Rabbi Gavriel Lavie was stabbed this morning by a terrorist near the Damascus Gate, while the terrorist continued and stabbed another yeshiva student and wounded him moderately.  Afterwards, the terrorist was neutralized and shot to death by the security forces.
Lavie was in her house and was preparing for Shabbat when she was suddenly called from the hospital and told the terrible news: "I was in the middle of the cooking alone at home."
"I am grateful for all the prayers and phone calls I receive from everyone, from the rabbis, Talmud Torahs from all the people of Israel from all sectors.
"I know that everyone is praying, because we are one people."
"We will continue to walk through the Damascus Gate, and we will not allow them to restrict us anywhere in the Land of Israel because it's our land," continued Mrs Lavie.
She said that she had not met her husband all week.
"He studies at the yeshiva day and night and sleeps there, because of his Torah, my work in purity will stand for him. I am confident that despite the difficult situation, thanks to the Torah and the people of Israel, he will win and we will both be privileged to be interviewed again together at his seudat hodaya. "
Please continue to pray for Gavriel ben Inis, who is currently in stable but still life-threatening condition on a respirator.
| | |
| --- | --- |
| | |