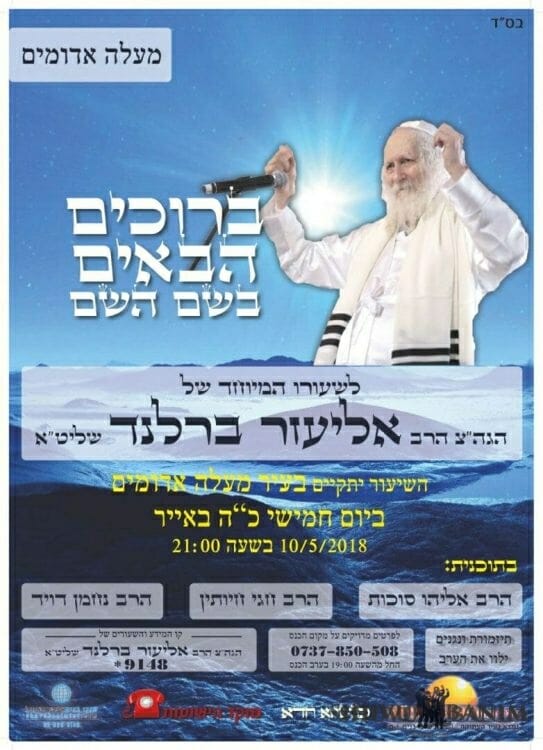 Rav Berland is to host a big gathering in Maale Adumim tonight, May 10th, 2018
Due to the ongoing persecution of Rav Eliezer Berland, shlita, many of the Rav's more recent appearances and gatherings have been held in private locations around the country.
But tonight, the Rav is appearing in public once again in the Jerusalem satellite city of Maale Adumim. In order to stay one step ahead of his persecutors – who have tried every trick in the book to cancel his past appearances, including threatening hall owners and getting local politicians involved in cancelling the events – details of the meeting place will be given out by phone from 7pm onwards, shortly before it's due to begin.
Doors will open at 9pm (although the Rav isn't expected to join the gathering until sometime later), and Rav Eliyahu Succot, Rav Nachman David and Rav Haggai Hyutin will all be speaking beforehand.
To participate in the gathering, please call: 0737-850-508.