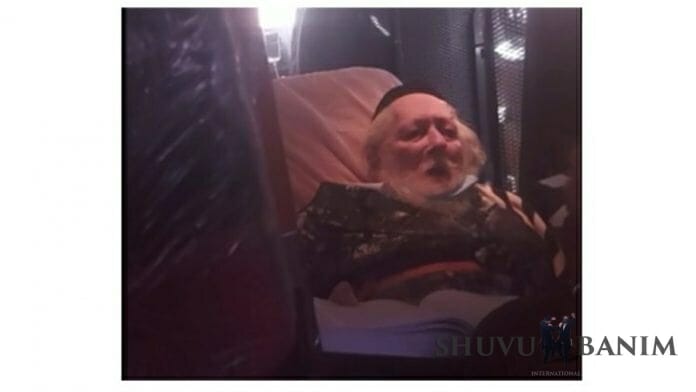 Please pray for the Rav, who was just taken back to hospital from the court!
Today, May 6th, 2021, Rabbi Eliezer Berland, shlita, was ordered to appear in court for a hearing, despite his incredibly frail physical health.
The Rav was literally taken into the court on a stretcher, as you can see in the footage below:
====
Half an hour later, the Rav was urgently taken out of court – again on a stretcher – straight to hospital.
Please pray for Rabbi Eliezer ben Ettia!
Please say a Tikkun Haklali for him – or even 3, or 7 or 10.
Whatever you can manage.
The Rav is the main thing standing between us and the reshaim who want to eat us alive.
And the Rav now needs our prayers urgently.
May we only hear good news, and may Rabbi Eliezer ben Ettia have a complete and total refuah shleimah.
====