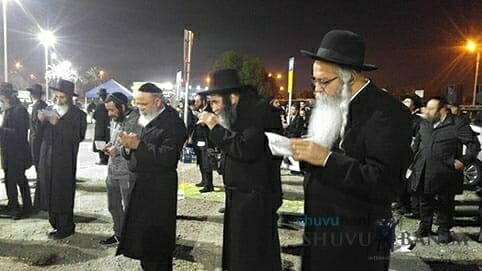 Prayer gathering tonight 27 Tishrei, (10-3-21) at 9 pm, for Am Yisrael in preparation for the court hearing of Rabbi Eliezer Berland shlit"a, will take place in front of the Ramla prison.
Bus rides at subsidized prices of 20 NIS round-trip will depart from Shivtey Yisrael street in Jerusalem beginning at 7:50 pm..  No need for prior registration.
Please come and show your support with the saying of the Tikun Klali and prayers, in the way that Rav Berland has taught us.  This is what makes an impression in heaven and arouses heavenly mercy for us and the entire Jewish people.
This hearing is not for the Tzadik, but for all the Jewish people and the entire world, so that G-d forbid there won't be accusers against the Jewish people.
G-d doesn't reject the prayer of the masses.
Ish bal ye'ader…