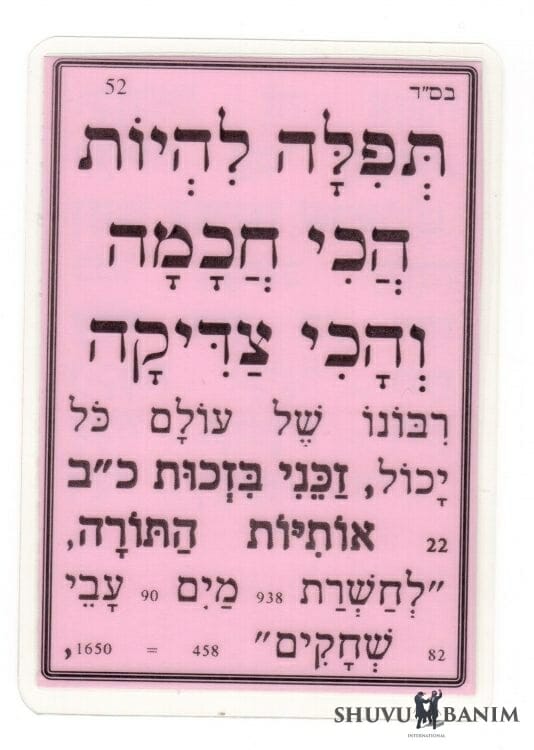 Rabbi Eliezer Berland's Prayer To Be The Most Wise And Most Righteous
#52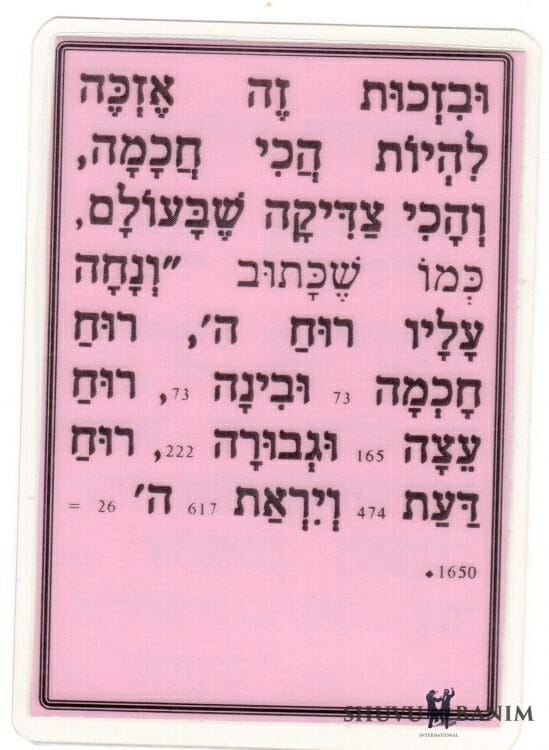 PRAYER TO BE THE MOST WISE AND MOST RIGHTEOUS
Master of the World, who can do anything, please grant me in the merit of the 22 (22) letters of the Torah, "to distill (938) water (90) from the clouds (82) of the heavens (458) = 1650".
And in the merit of this, may I merit to be the most wise and most righteous in the world, as it's written:
"and the spirit of G-d rested upon him, the spirit of wisdom (73), understanding (73), the spirit of advice (165) and strength (222), the spirit of knowledge (474) and fear (617) of G-d (26)".

====
Visit the A-Z of prayers by Rabbi Eliezer Berland, HERE.
====