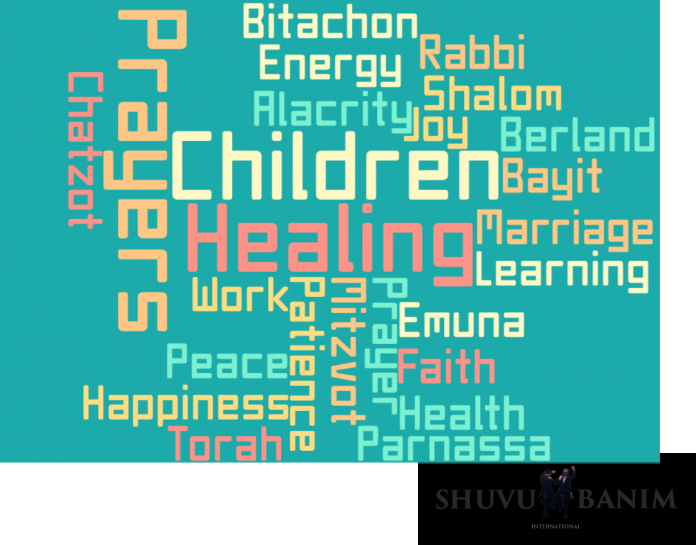 Rabbi Berland's Prayer That The Hidden Tzaddikim Should Be Revealed To Us
#1187
THAT THE HIDDEN TZADDIKIM SHOULD BE REVEALED TO US
Master of the world, who can do anything, perform miracles and wonders with me as you did with Eliyahu Hanavi and Ovadya who merited to hide a hundred prophets in two caves, fifty in each.
And the wife of Ovadya would go from house to house to gather oil, and they would only give her one drop, and whatever amount they gave her the oil would always stay lit for 24 hours from evening to evening.
So too, Master of the world, who can do anything, reveal to us the True Tzaddikim, who presently are hiding from us. And they should be revealed to us quickly, and at this moment the hiddenness within hiddenness should be nullified, and they should never be hidden from our eyes again.
And we should always merit to reveal them, and they should guide the nation of Israel with mercy, and they should always bring us to holiness and purity in public, and we shouldn't be scared of any enemy or oppressor.
And we should no longer have to hide anymore from the evildoers who are persecuting the Tzaddikim to the point of destruction. And they [the tzaddikim] should always be revealed before us forever.
====