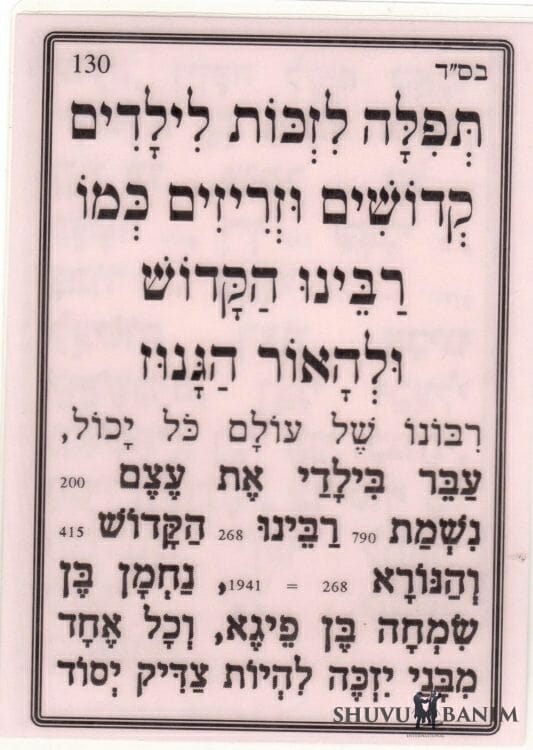 Rabbi Berland's Prayer To Have Holy Children Who Possess Alacrity
#130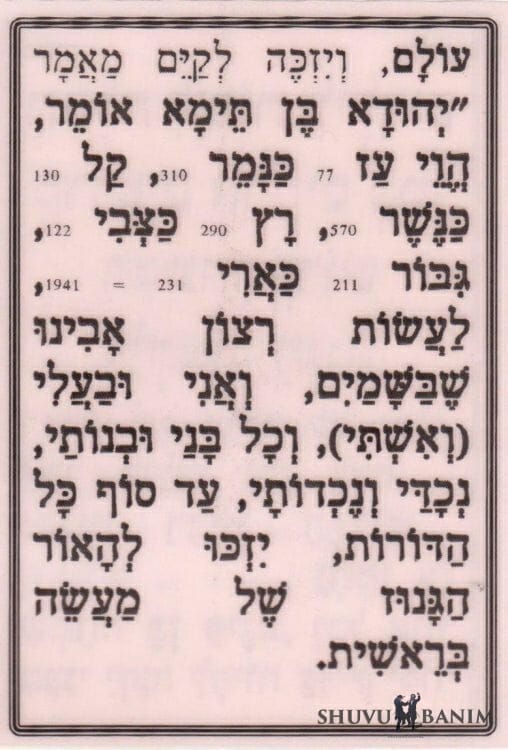 A PRAYER TO MERIT HOLY CHILDREN WHO POSSESS ALACRITY LIKE RABBENU HAKADOSH (OUR HOLY TEACHER), AND TO MERIT THE HIDDEN LIGHT
Master of the world, who can do anything, may there be born within my children the essence (200) of the soul (790) of our holy (415) and awesome (268) teacher (268) = 1941, Nachman ben Simcha ben Faige.
And each one of my children will merit to be a tzaddik, the foundation of the world. And may they merit to fulfill the verse:
'Yehudah ben Teima says, be bold (77) as a leopard (310), light (130) as an eagle (570), run (290) like a deer (122) and brave (211) as a lion (231) = 1941 to do the will of our Father in Heaven."
And may I and my husband (wife) and all of our children and grandchildren until the end of all the generations merit the hidden light of the Act of Creation.
====
Visit the A-Z of prayers by Rabbi Eliezer Berland, HERE.
====