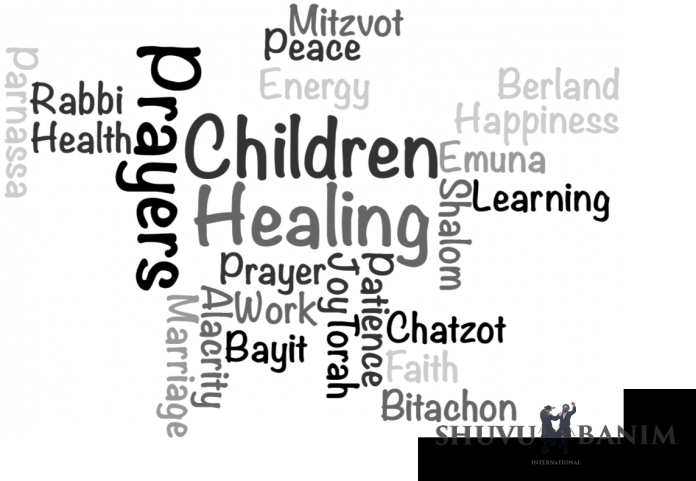 Rabbi Berland's Prayer To Always Be Happy And To Do Hashem's Will With Alacrity
 #3002
TO MERIT TO ALWAYS BE HAPPY AND WITH ALACRITY TO DO HASHEM'S WILL AND ALL MITZVOT. AND TO BE HOLY, AND TO REACH HUMILITY AND LOWLINESS.
"Hatftara Lech Lecha" 
"Those that hope in Hashem, will renew in strength, will raise their limbs like eagles, they will run and will not tire, they will walk and not grow weary". 
May we always be renewed and refreshed to do the will of our Master, to do the will of our G-d. And may we run to do all Mitzvot with the most alacrity and strength, and may we not regret any good thing, only that we should do them with the utmost enthusiasm and happiness and alacrity, and with no weakness G-d forbid.  
And may we get up early in the morning to do all 
Mitzvot
 with the most alacrity in the world.
Like it says, "and Avraham awoke early in the morning" and then "their limbs will rise like eagles" which alludes to guarding the covenant and holiness, because 'limb' alludes to guarding the covenant, in the secret of:
"bereshit bara" [which can be rearranged as] 'bara sheit', and then, "a voice calls out in the wilderness, clear the way of Hashem, make a straight path in the dessert, a road for our G-d. Every valley will be raised, and every mountain and hill shall be lowered, the crooked will become straight and the heights will become a valley." 
This alludes to humility and lowliness, of serving Hashem through humility and lowliness.
====
    3002 
לִזְכּוֹת לִהְיוֹת תָּמִיד בְּשִׂמְחָה וּבִזְרִיזוּת לַעֲשׂוֹת רְצוֹן ה' וְכָל דְּבַר מִצְוָה וְלִהְיוֹת קָדוֹשׁ וּלְהַגִּיעַ לַעֲנָוָה וְשִׁפְלוּת 
"הַפְטָרַת לֶךְ לְךָ" 
"וְקוֵֹי ה' יַחֲלִיפוּ כֹחַ יַעֲלוּ אֵבֶר כַּנְּשָׁרִים יָרוּצוּ וְלֹא יִיגָעוּ יֵלְכוּ וְלֹא יִיעָפוּ", וְתָמִיד נִהְיֶה חֲדָשִׁים וְרַעֲנַנִּים לַעֲשׂוֹת רְצוֹן קוֹנְנוּ, וְלַעֲשׂוֹת רְצוֹן אֱלֹקֵינוּ, וְנָרוּץ לְכָל דְּבַר מִצְוָה בְּשִׂיא הַזְּרִיזוּת וְהַכֹּחַ, וְלֹא נִתְחָרֵט עַל שׁוּם דָּבָר טוֹב, רַק נַעֲשֵׂהוּ בְּשִׂיא הַהִתְלַהֲבוּת וְהַשִּׂמְחָה 
וְהַזְּרִיזוּת, לְלֹא שׁוּם רִפְיוֹן חַס וְשָׁלוֹם, וְנַשְׁכִּים לְכָל דְּבַר מִצְוָה בְּשִׂיא הַזְּרִיזוּת שֶׁבָּעוֹלָם, כְּמוֹ שֶׁנֶּאֱמַר "וַיַּשְׁכֵּם אַבְרָהָם בַּבֹּקֶר", וְאָז "יַעֲלוּ אֵבֶר כַּנְּשָׁרִים", שֶׁמְּרַמֵּז עַל שְׁמִירַת הַבְּרִית וּקְדוּשָּׁה, כִּי אֵבֶר מְרַמֵּז עַל שְׁמִירַת הַבְּרִית, בְּסוֹד "בְּרֵאשִׁית בָּרָא", 'בָּרָא שִׁית', וְאָז "קוֹל קוֹרֵא בַּמִּדְבָּר פַּנּוּ דֶּרֶךְ ה', יַשְּׁרוּ בָּעֲרָבָה מְסִלָּה לֵאלֹקֵינוּ, כָּל גֶּיא יִנָּשֵׂא וְכָל הַר וְגִבְעָה יִשְׁפָּלוּ, וְהָיָה הֶעָקֹב לְמִישׁוֹר וְהָרְכָסִים לְבִקְעָה", שֶׁמְּרַמֵּז עַל עֲנָוָה וְשִׁפְלוּת, שֶׁל עֲבוֹדָה שֶׁל עֲנָוָה וְשִׁפְלוּת. 
====
Visit the A-Z of prayers by Rabbi Eliezer Berland, HERE.
====