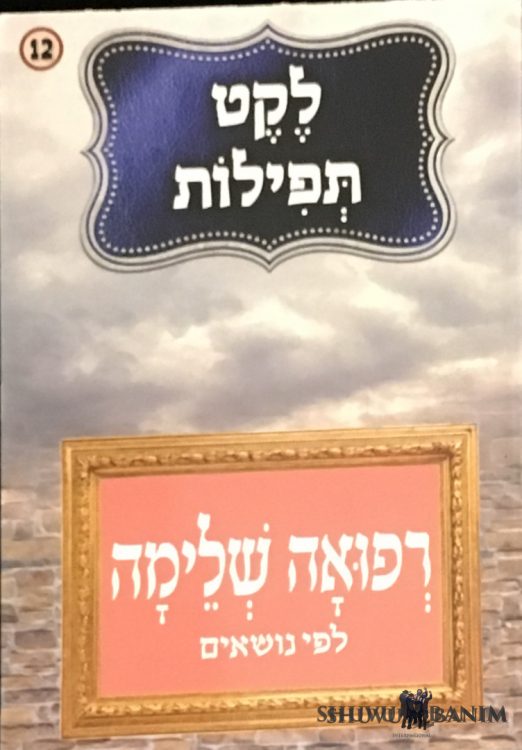 Rabbi Berland's Prayer To Heal A Headache
The following is translated from Rabbi Eliezer Berland's compendium of prayers in the Refuah Shleimah booklet. To get the prayer in the original Hebrew, you can buy the booklet HERE.
====
Master of the world, "I knew that You can do anything, and there is nothing withheld from You" (Job 22:2), please do for me according to the greatness of your wonders, in the blink (305) of an eye (130) = 435, in the merit of the Tzadik (209) the foundation (80) of the world (146) = 435.
And heal all of the pains in my head in the blink of an eye, and I will no longer have any headaches at all, and I'll be able to sleep well, and to learn well with immense concentration and immense motivation.
And every day may I busy myself with Torah and prayer for at least 16 hours without any pause at all, and may I get the best chevrutas in the blink of an eye.
And may I believe with complete emunah that You can do anything, like it's written, "You (406) showed me (606) to know (504) that (30) Hashem (26), He (12) is G-d n(91), there is no other" = 1675.
And fulfill in me the verse, "For the sake of Zion I will not be silent, for the sake of Jerusalem I will not be quiet, until (74) her righteousness (199) emanates (101) like a bright light (78) and her salvation (797) blazes (282) like a torch (144)" = 1675.
====
Visit the A-Z of prayers by Rabbi Eliezer Berland, HERE.
====