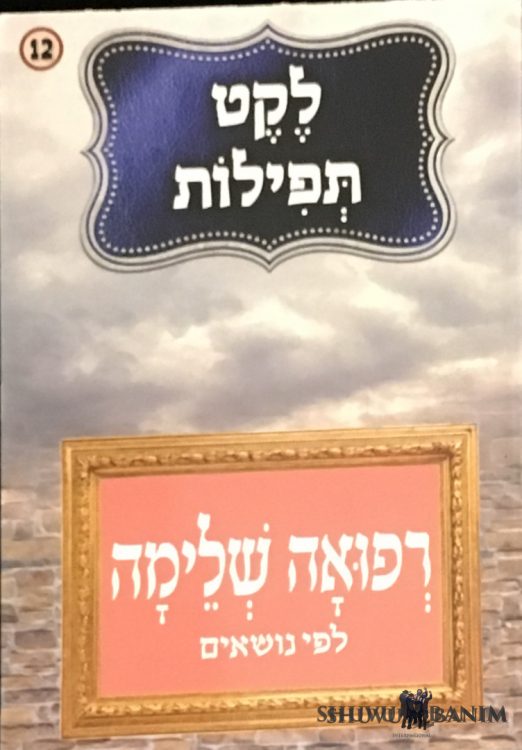 Rabbi Berland's Prayer To Reduce Pressure In The Eye
The following is translated from Rabbi Eliezer Berland's compendium of prayers in the Refuah Shleimah booklet. To get the prayer in the original Hebrew, you can buy the booklet HERE.
Master of the world, who can do anything, from whom nothing is withheld, take down the pressure from the eye of …………..
And I will trust in G-d's kindness, and I will be able to fly, and I will be healthy, and there will be fulfilled in me the verse, "fortunate is the one who trusts in You".
And all the prayers will rise up and come before You, and open up for me all the gates (580) of holiness (420). Please, "G-d (36) who is good (22) and who does good (72) to all" = 1140.
Send a complete (365) recovery (292) in the blink (305) of an eye (130) to my son …………
And may I and my son return in complete health together (38) = 1140, and may there be fulfilled in me the verse, "behold here is my G-d and my Saviour I will trust (20) and I will not (37) fear (93)".
And through this may there be imbued in my son the soul of Moshiach (358) the son (52) of Yosef (156) Moshiach (358) the son (52) of David (14) = 1140.
And may he merit to bring the complete redemption to the nation of Israel, in the blink of an eye. Amen, Netzach, Selah, Va'ed.
====