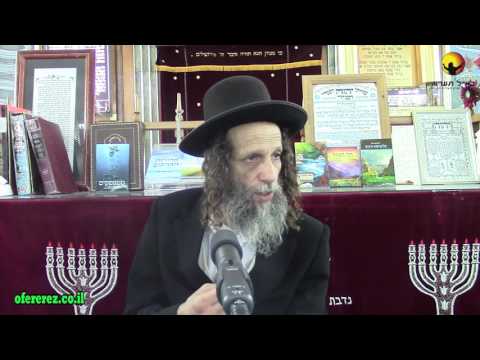 VIDEO: RAV OFER EREZ EXPLAINS HOW TO COPE WITH THE DIFFICULT TIMES
(If you can't see the English subtitles, go to the YouTube page directly, and click on the square-shaped icon in the bottom right of the screen, to switch on subtitles / captions for this clip).
All of us are experiencing so many difficulties and challenges in the last moments before Moshiach is revealed. Sometimes, the spiritual darkness and concealment we find ourselves in can be so overwhelming, we feel like Hashem is pushing us away from Him, G-d forbid, and it can be very hard to hang on.
In the latest video clip from Rav Ofer Erez, shlita, with English subtitles, Rav Ofer explains what the point of all the darkness actually is, and how we can pass all the very difficult spiritual tests we're currently experiencing.
Click the clip below to play: "Our job in the concealment."
(Play time: 8 minutes 40 seconds)
If you'd like to see more video clips from Rav Ofer Erez, shlita, check out the BRESLEVTUBE channel on Youtube, which is continually adding new classes from Rav Ofer, on a range of Jewish topics.